2021.04.29
Teton Bros.のレイヤリングインプレッション
白馬在住のCanadian、カメラマン用のバックパックのデザイン(Shimoda Designs)を手がけているTeton Bros.契約ライダーのIan Millar氏よりレイヤリングについてのインプレッションが届きました。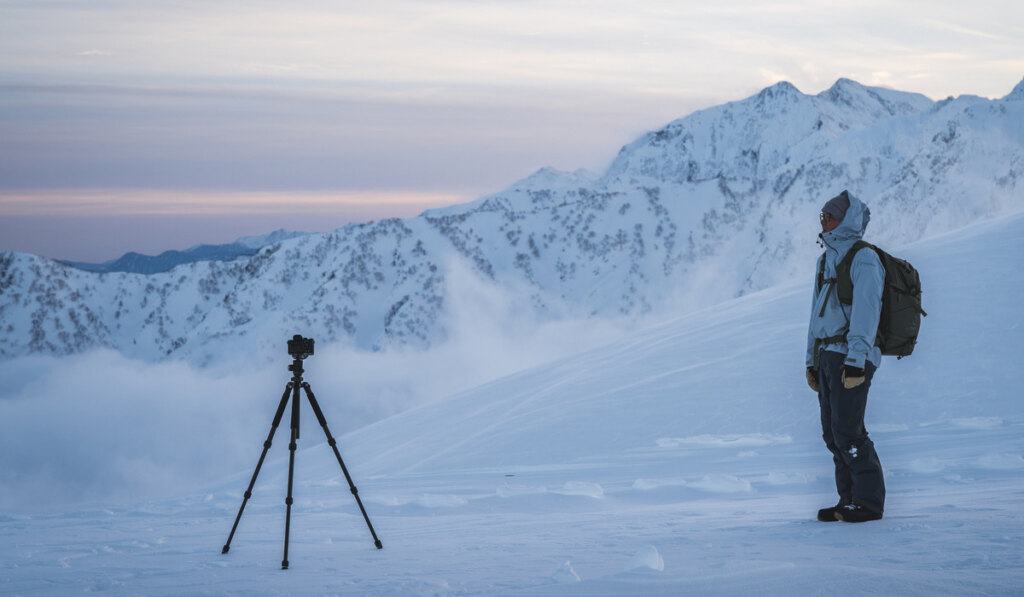 [ Layering Top ]
BASE:MOB Wool Hoody
BASE:Power Wool Long Sleeve
BASE:Vapor S/S or MOB Sleeveless
MID:Inner Down Jacket
SHELL:TB Jacket or Tsurugi Lite
[ Layering Bottom ]
BASE:Power Wool Grid Pant
SHELL:TB Pant / TB3 Pant
[ Over Down ]
Hybrid Down Hoody
I'm a sweaty guy who always has a camera bag on my back when in the backcountry. The extra weight makes me sweat more and I need to control my heat. I often do alpine hikes, drop down to the valley and then back up to the alpine. The change in temperatures is really noticed when you don't have a good layering system.
I used to get the chills on my way back up the mountain, but since changing to MOB Wool that has completely disappeared. I don't know how it works but MOB has been amazing. Even when standing around in the cold with a camera, it keeps me warm.
I like using 3 lightweight layers as opposed to a heavier mid-layer. It lets my body be more unobstructed or limited when I ride. More body freedom for my snowboard style is best, I like to get loose!
On pure backcountry days I like my Tsurugi Lite, MOB Layers and the Hybrid Inner Down Jacket. It's such a lite and minimal set up and the fit is ideal for more technical days. The Hybrid Down Jacket has the best fit for an inner down I have ever worn, it goes unnoticed when it's on. No bulk, all the movement I need and of course it keeps me warm.
For more action-packed riding in resorts or side-country I prefer the TB system, it has more pockets and TB shells have really good abrasion resistance when I'm bushwhack through trees. When I wait for the mountain chairlifts to open in morning, I like to be cozy in the Hybrid Down Hoody. I've been using the same one for 3 years now. I wear it almost every day in the winter - not just for riding - but for all of life's errands like groceries and picking up my son from school. It's perfect and stuffs in my bag when I start riding.
I hope I don't sound like a TB salesman, but Teton Bros is a perfect match for a guy like me and my lifestyle. The fit, the sports they make gear for and style is the best I've found. Junko's color selection is the best in the outdoor industry IMO ☺